All
P.I.
Postdocs
Graduate
Undergraduate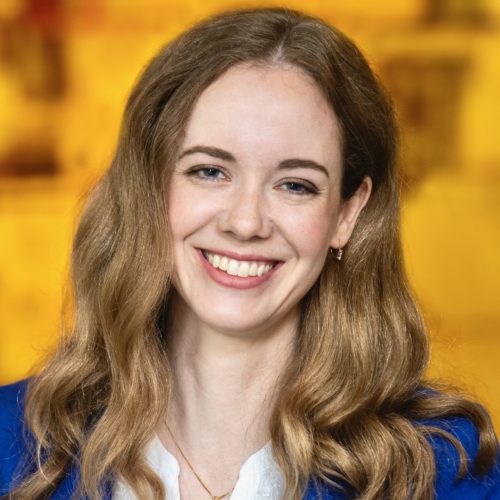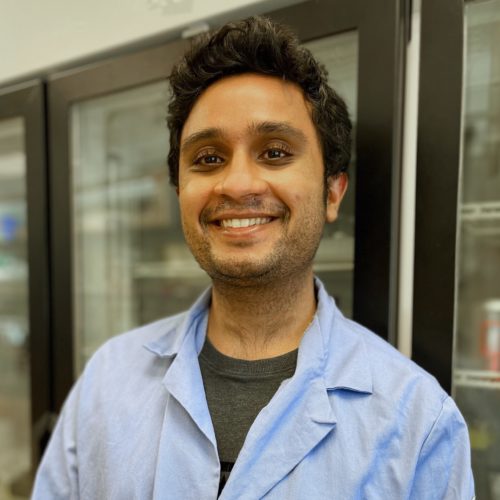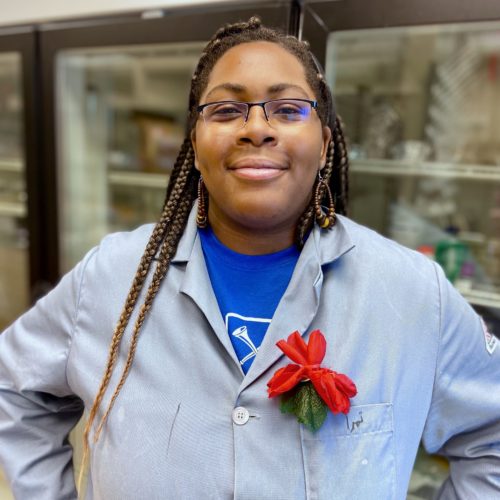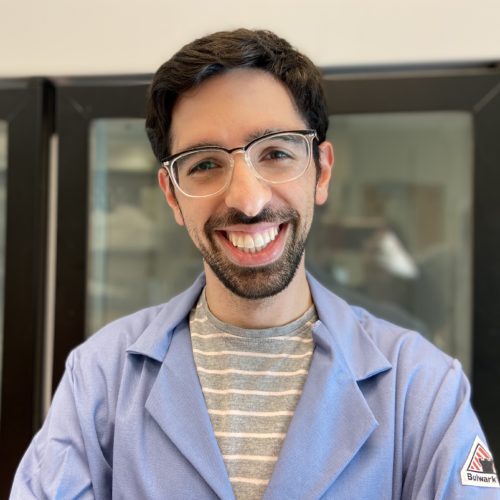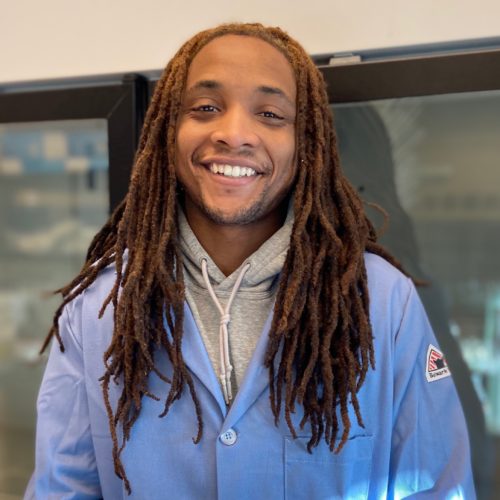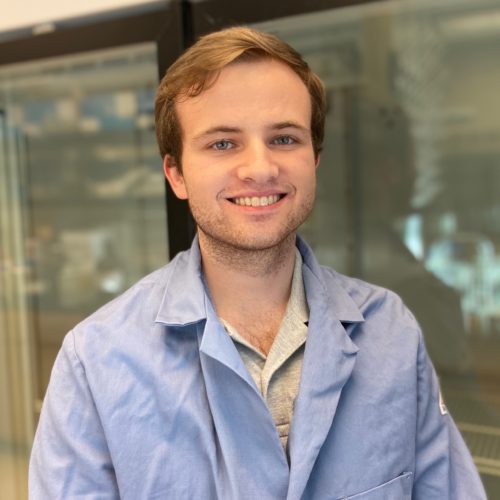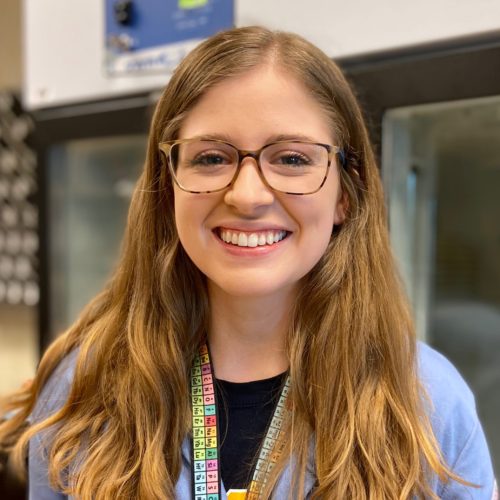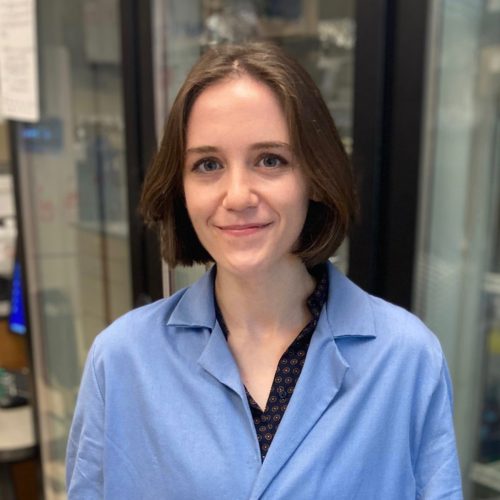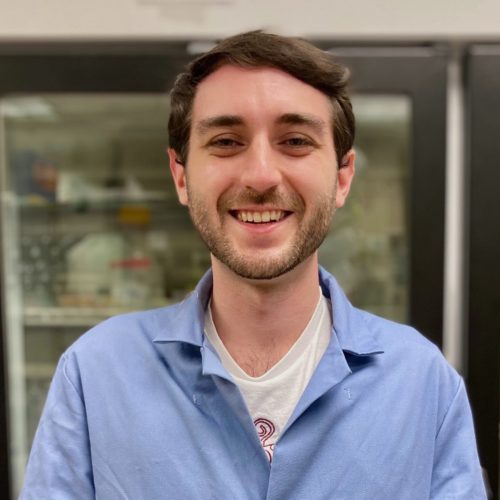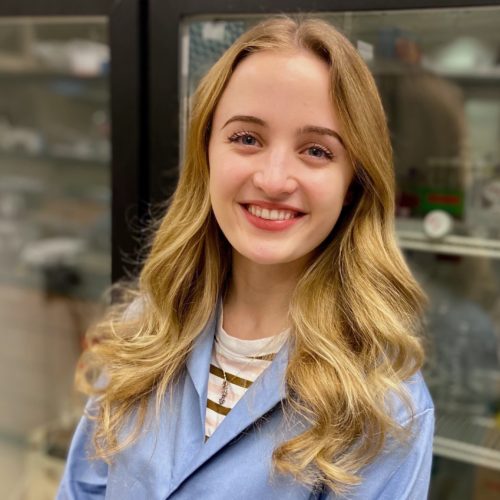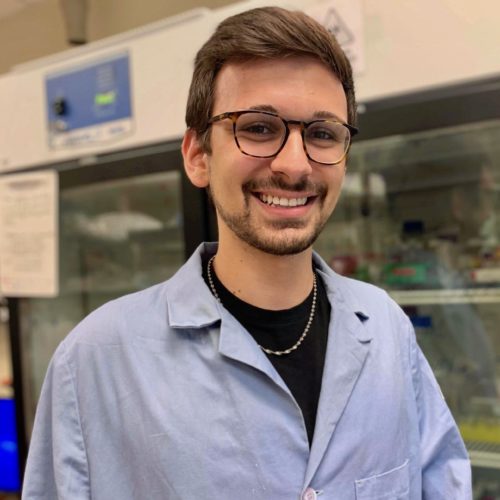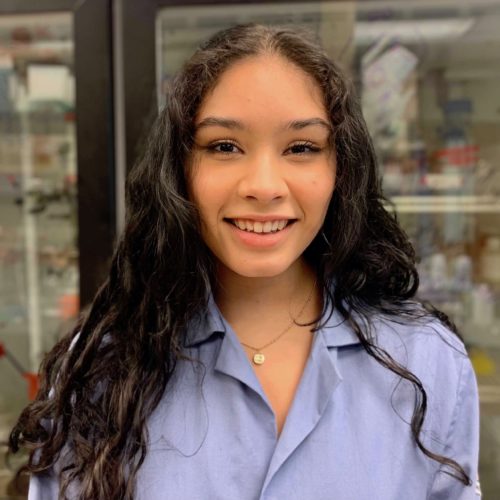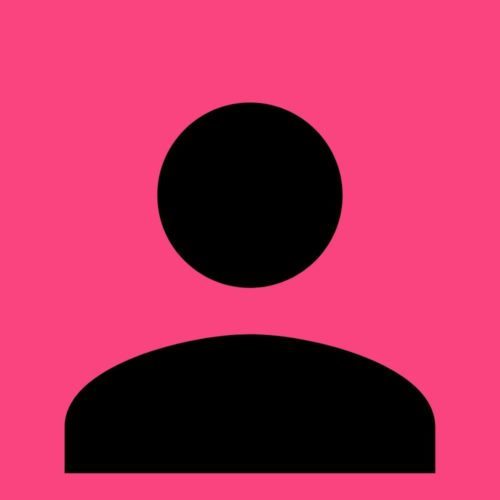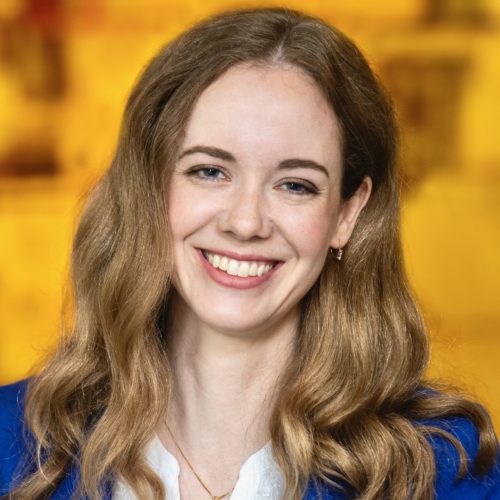 Katherine M. Davis
Principal Investigator
Pronouns: she/her/hers
After formal coursework in physics and mathematics, Kate pursued doctoral research under Prof. Yulia Pushkar (Dept. of Physics) at Purdue University where she used X-ray spectroscopic techniques to characterize catalytic mechanisms of natural and artificial photosynthetic reaction centers by monitoring the structural and electronic changes associated with turnover.
For postdoctoral training, she initially joined the group of Prof. Nozomi Ando for an introduction to structural enzymology, before transferring to work jointly in the labs of Prof. John T. Groves (Princeton) and Prof. Amie Boal (Penn State). Kate's work in the Groves lab combined her spectroscopic and crystallographic experience to characterize heme enzymes and their synthetic analogs. In the Boal lab, she endeavored to elucidate the structural basis for the diverse functionality inherent to Fe/2OG-dependent enzymes.
Kate's current interests lie in developing and improving physical methods for decoding biomacromolecular structure and function, particularly as they apply to solving problems relevant for human health and medicine.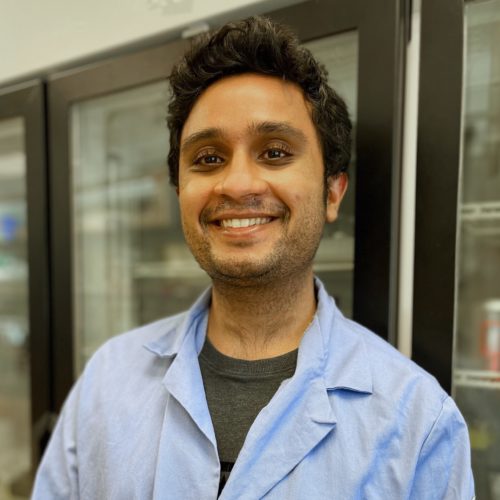 Vatsal Purohit
Member since Spring 2022
Pronouns: he/him/his
I grew up in Bangalore, India and moved to Purdue University in West Lafayette, Indiana to pursue a bachelor's degree in Physics with a minor in Mathematics and Biology. During this time, I worked as an undergraduate researcher for Dr. Yulia Pushkar and assisted with projects specializing in time-resolved spectroscopic studies that elucidated the water-splitting reaction mechanism in the Photosystem II complex and several Ruthenium-based artificial catalysts. My undergraduate studies drew me to stick with biophysical research and I decided to stay back at Purdue to pursue my PhD in the Department of Biological Sciences through the Inter-Disciplinary Life Sciences program. During my PhD, I worked with Dr. Cynthia Stauffacher and my project was centered around developing and applying a pH-jump triggering approach to observe the reaction mechanism of bacterial HMG-CoA reductase using time-resolved crystallography. My research experiences have made me passionate about developing novel methods that build upon the current biophysical capabilities for studying enzymatic mechanisms, thus leading me to the research being pursued at the Davis lab. Besides science, I enjoy music, films, podcasts and reading.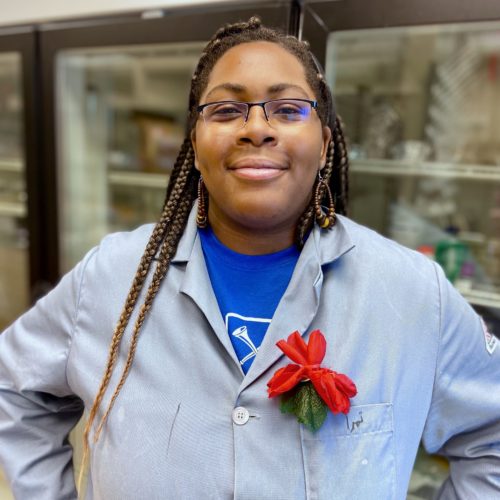 Tamra Blue
Member since Spring 2020
Pronouns: she/her/hers
Hello! My name is Tamra Blue and I have a passion for teaching, learning, and researching chemistry.  I received my Bachelor of Science in chemistry from Georgia State University in Atlanta, Georgia. My undergraduate research focused on the synthesis of CXCR4 inhibitors, which are directly involved in breast cancer cell metastasis. I joined Emory as a member of the Lutz lab where I systematically characterized a protein superfamily in order to discover industrially relevant biocatalyst. My current work in the Davis lab involves the mechanistic determination and crystallization of a 4Fe-4S cluster containing family within the old yellow enzyme superfamily. When I'm not in the lab I am actively involved in my local NOBCChE Chapter helping to spread diversity, inclusion, and smiles to a field traditionally composed of the opposite 😊.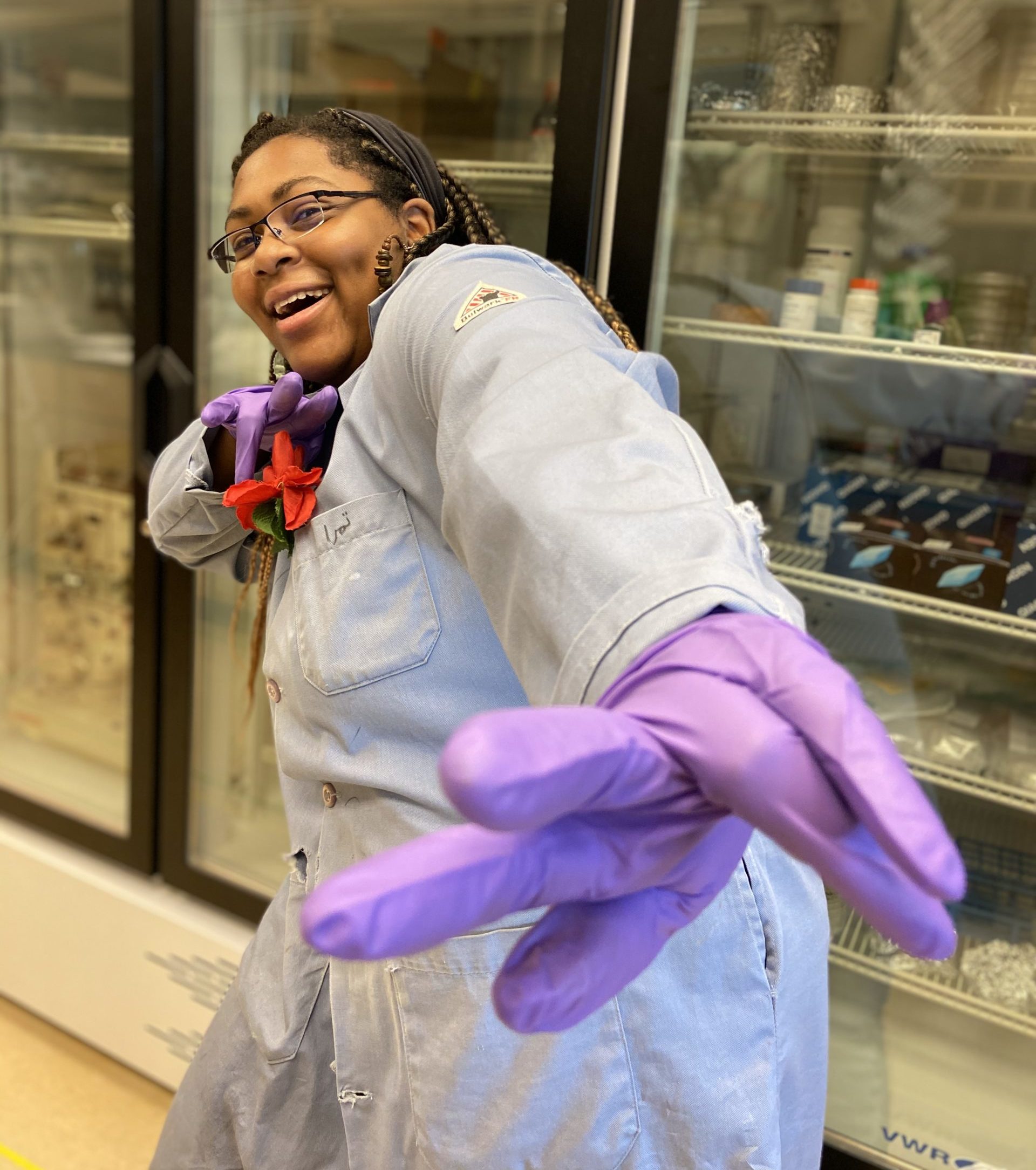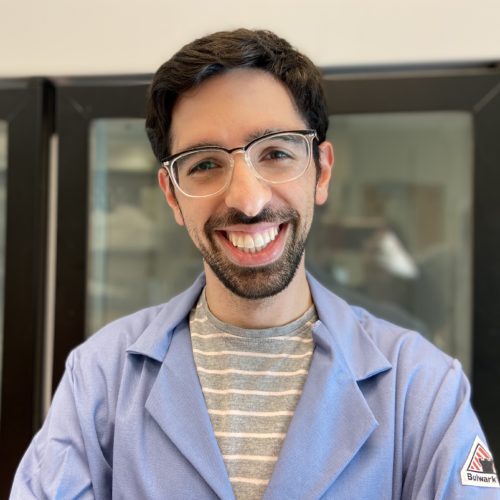 Sahand Emamian
Member since Spring 2020
Pronouns: he/him/his
I am originally from Fort Wayne, Indiana, and I received my BS in Physics from Indiana University, Bloomington in 2016 (Go Hoosiers!), with minors in mathematics, chemistry, and linguistics. Originally a pre-med student, I made sure to have a good background in biology and chemistry. After college I spent time as a research intern and then a post-baccalaureate fellow at Lawrence-Berkeley National Laboratory, where I mainly focused on development of photocathodes for the Stanford Linear Accelerator. All of these experiences have culminated in a strong basis for the interdisciplinarity of the Davis Lab!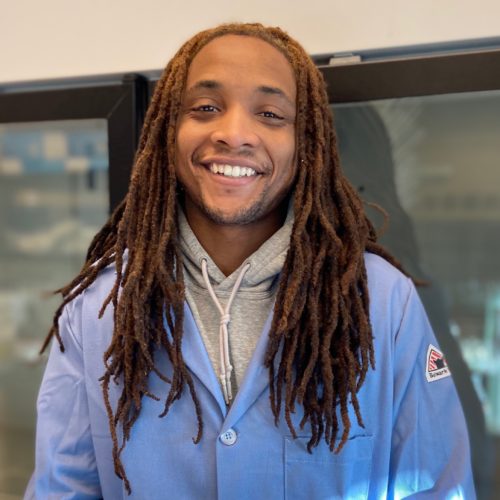 Stacey Jones
Member since Spring 2020
Pronouns: he/him/his
I was born and raised in Newark, New Jersey. I migrated down to Atlanta for high school and graduated with a Bachelor's in Chemistry from Georgia State University. My undergraduate research focused on investigating the mechanism of ubiquitin chain synthesis using unnatural amino acid incorporation. Some of my hobbies are video games and watching anime, as well as the occasional game of basketball.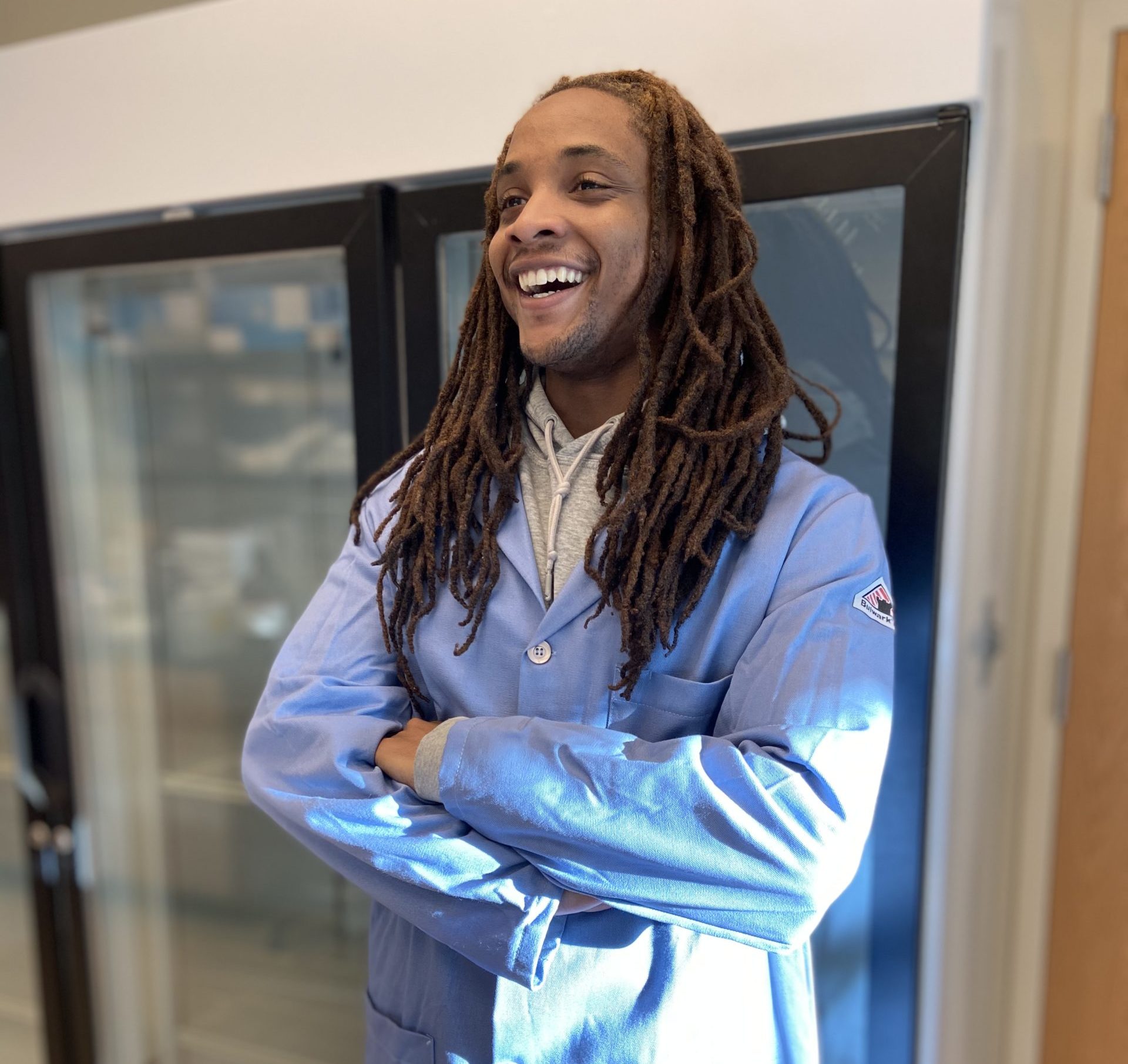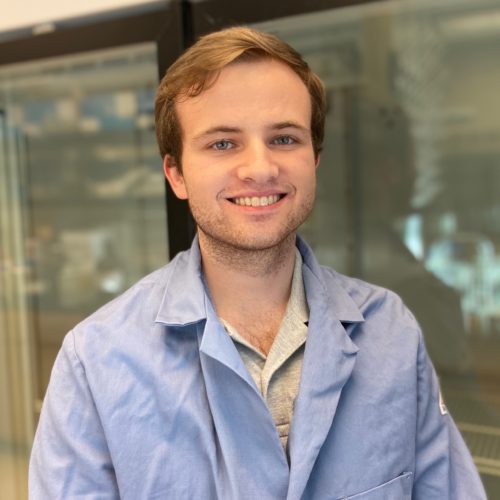 Kirklin (Kirk) McWhorter
Member since Spring 2020
Pronouns: he/him/his
I was born and raised in Alabama and moved to Atlanta once graduate school started. At Auburn University, I graduated with a bachelor's in biochemistry and a minor in philosophy. My undergraduate work included studying catalase-peroxidase, a heme-dependent enzyme, and my current work is focused on devising optimal time resolution for reaction monitoring in crystallized metalloenzymes. Besides science, I like to stay active in philosophy and novel reading, love singing, and when I can I love to play some video games.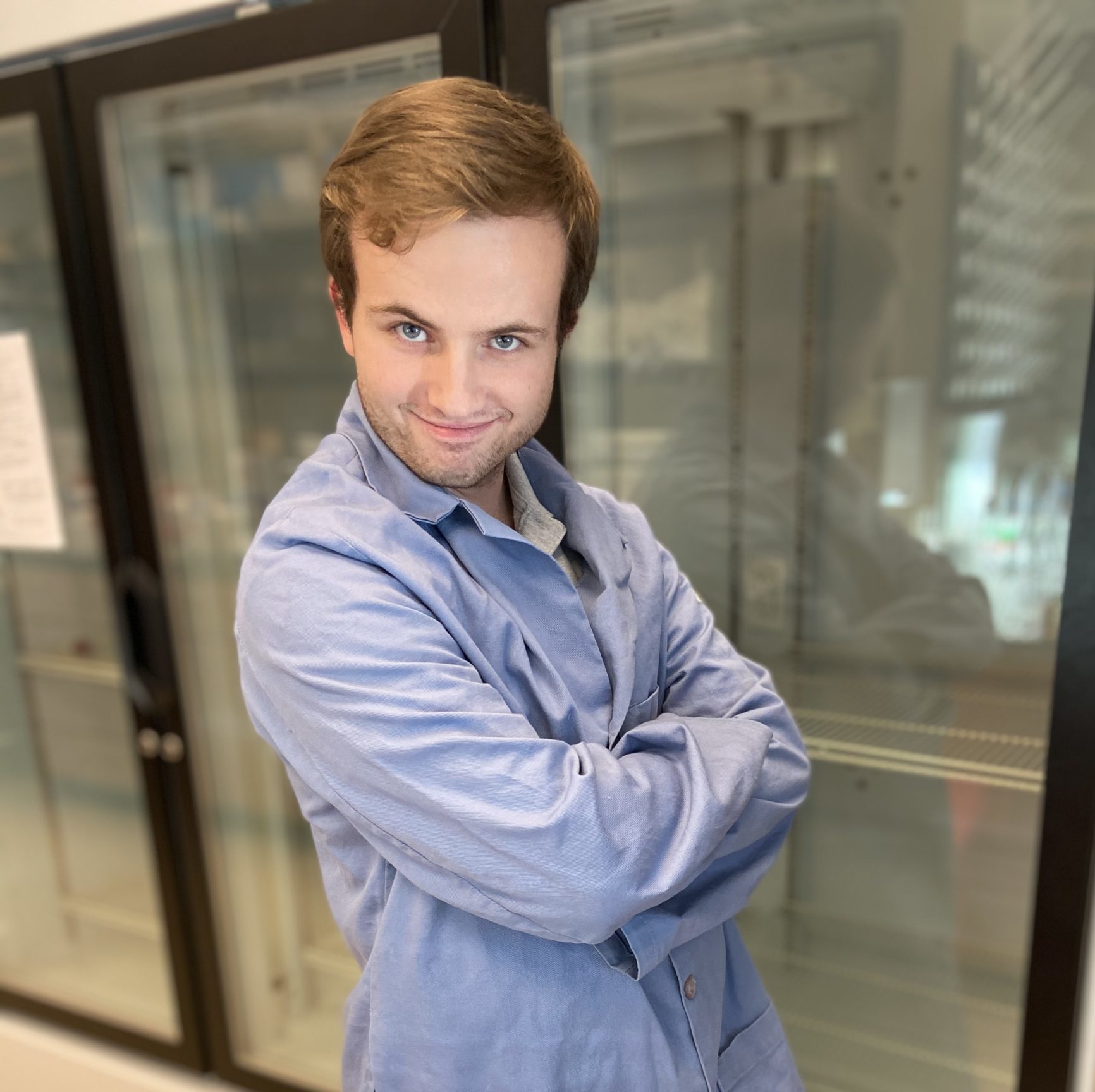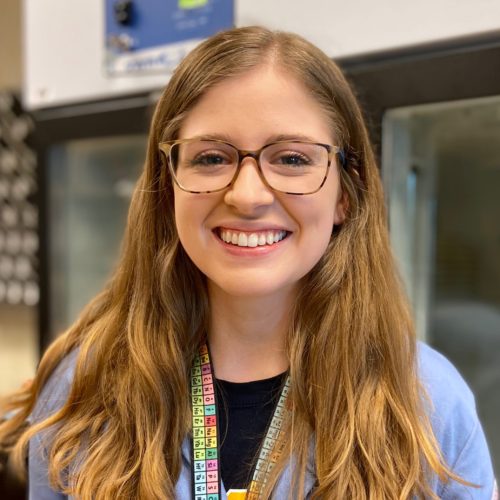 Kendra Ireland
Member since Spring 2020
Pronouns: she/her/hers
I was born and raised in a small town in Northern Maine. I received my Bachelor of Science in chemistry with a minor in biology from Sam Houston State University in Huntsville, Texas. My undergraduate research focused on the synthesis and application of photocaged substrates for heme-dependent cytochrome P450 monooxygenases. My current work in the Davis lab involves the structural characterization of catalytically relevant heme enzyme intermediates, with a focus on systems important for regulating the human immune response. When I'm not in the lab, I enjoy participating in chemical outreach, spending time outside, cooking, reading, and traveling.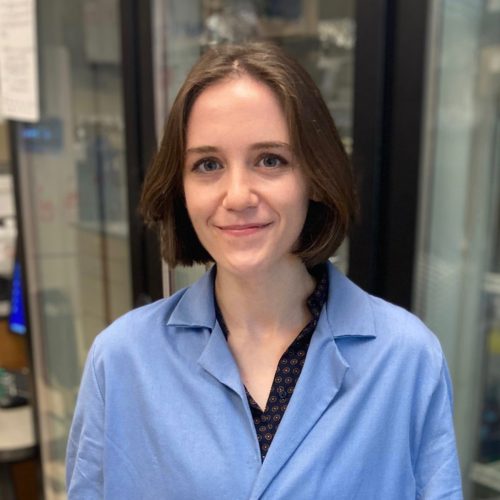 Samantha (Sam) Horwitz
Member since Fall 2020
Pronouns: she/her/hers
I grew up near Cleveland, Ohio and graduated from Kent State University with a B.S. in Chemistry and a minor in English in 2020. In undergrad, my research focused on the synthesis and crystallographic characterization of novel inorganic compounds, but I also spent time as an editor for one of my school's annual literary and art magazines, Brainchild. My current work in the Davis lab involves the development of time-resolved X-ray crystallography and spectroscopy methods for studying metalloenzyme dynamics in crystallo. When I'm not in lab, I'm usually playing or recording music with my  band Indigo Bunting, rereading Harry Potter for the 20th time or cooking vats of vegetarian curries.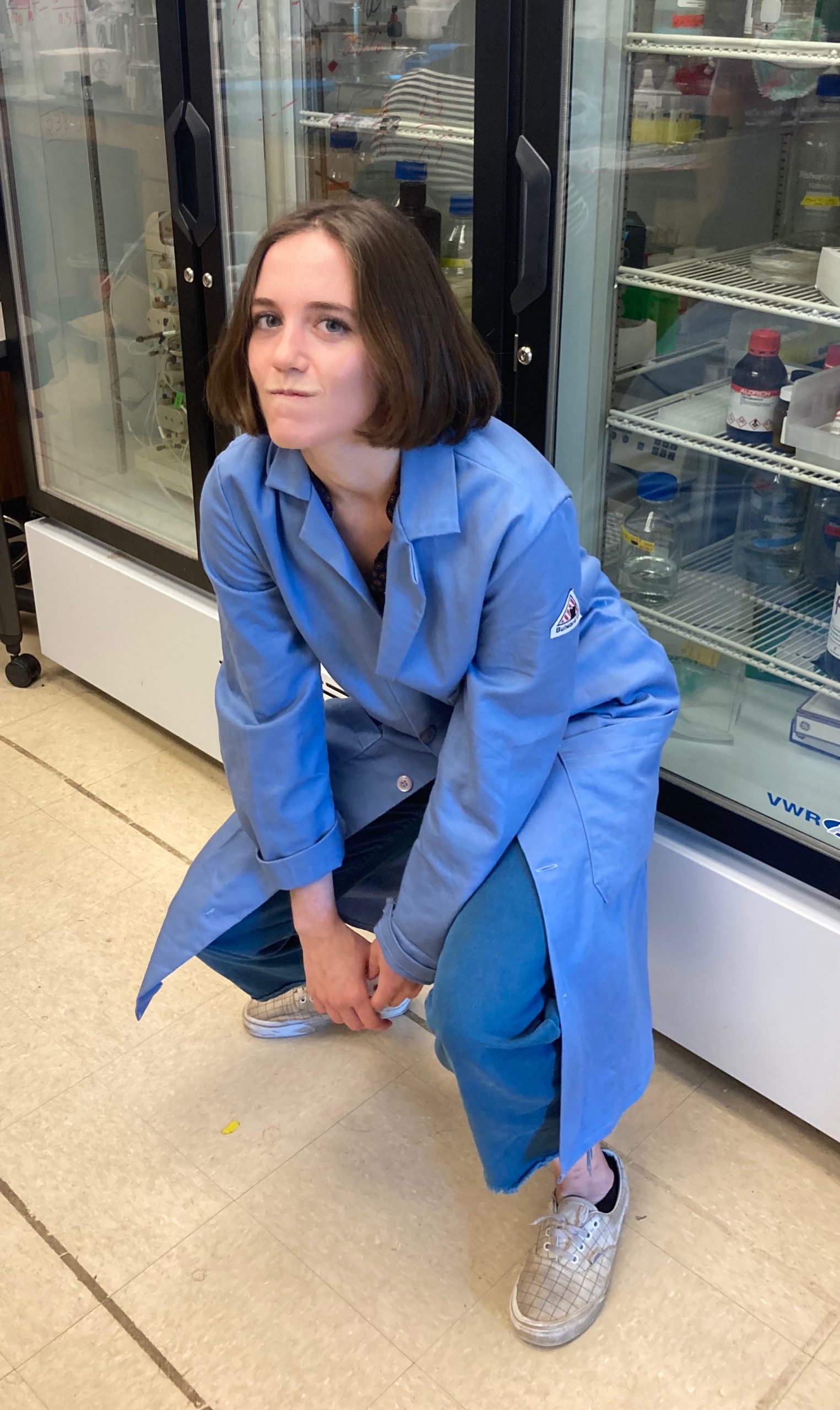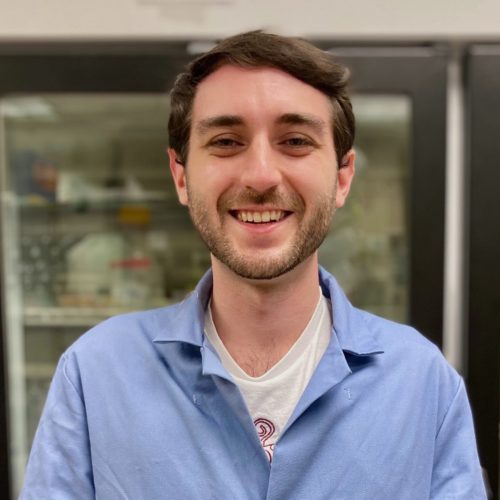 Benjamin (Ben) Dratch
Member since Fall 2021
Pronouns: he/him/his
Hello reader! Born and raised in Georgia, I have decided to continue my scientific journey here at the Davis lab. I received my B.S. and M.S. degrees at Georgia State University where I investigated the dynamic-structure-function significance of non-catalytic residues in TIM-barrel-containing enzymes using steady-state kinetics and molecular dynamic simulations. My goal in chemistry is to develop protein-based therapeutics to treat diseases, which will require me to have a deeper understanding of the structural techniques used to investigate proteins of interest. Outside of science, I enjoy rock climbing, reading one piece, and editing videos with after effects.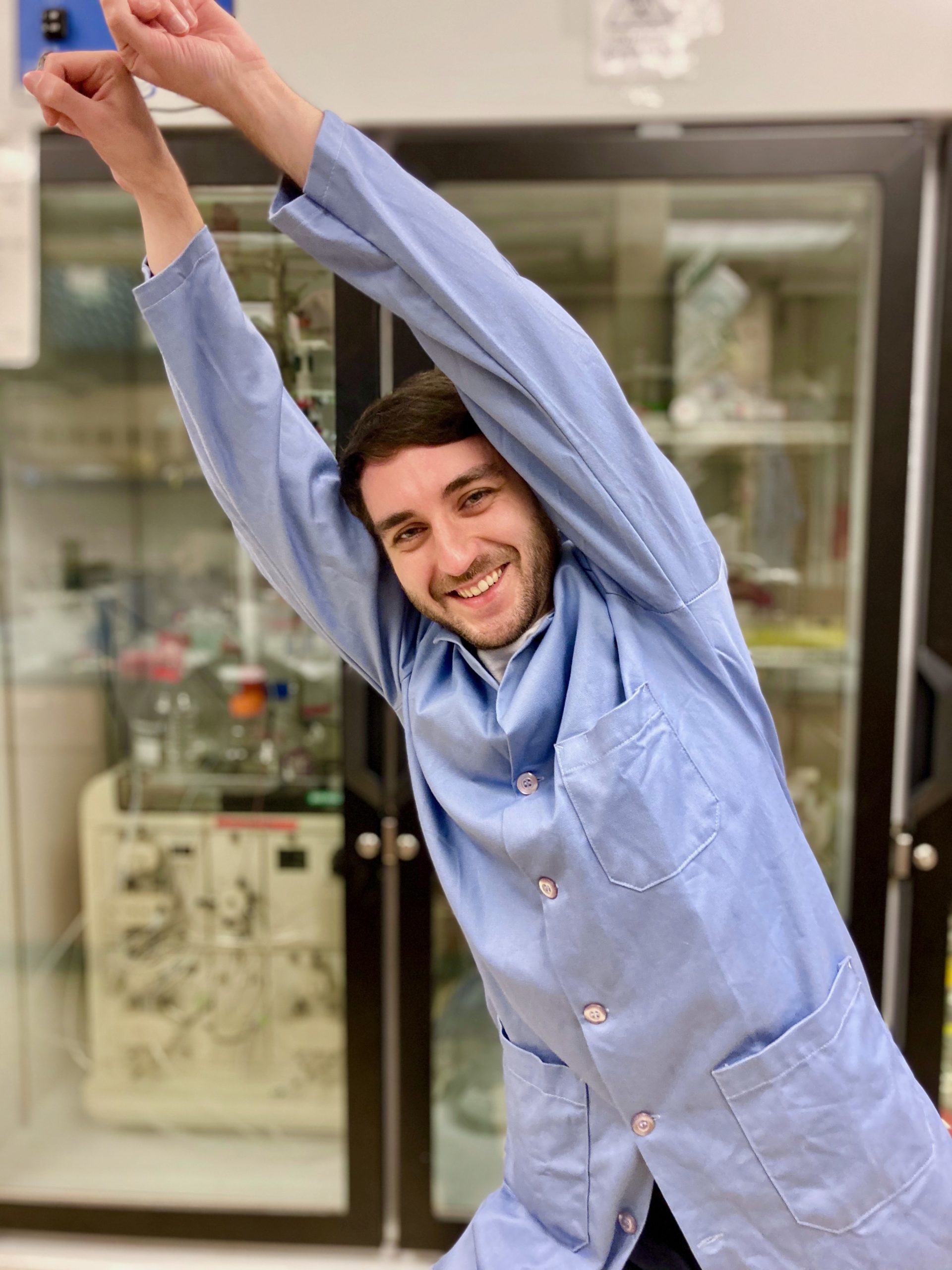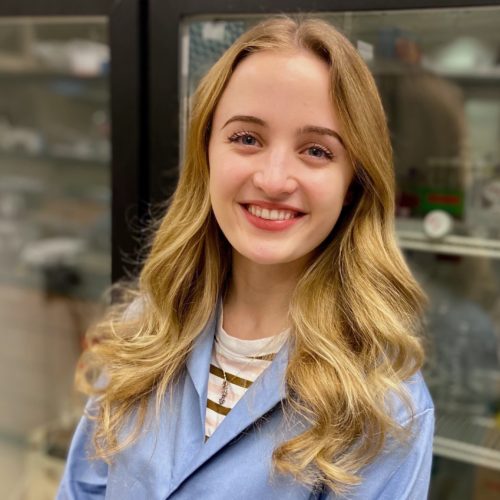 Lidia Waidmann
Member since Fall 2021
Pronouns: she/her/hers
Hello! My name is Lidia, and I am originally from Chevy Chase, MD. I graduated in 2020 from Case Western Reserve University in Cleveland, OH with a BS in chemistry and a minor in French. During my undergraduate research in the Crespo Lab, I used ultrafast, time-resolved spectroscopic and computational techniques to study the excited-state dynamics of thiobases for their potential use in photodynamic therapy. After graduating, I worked in Minneapolis, MN with Sherwin Williams in their R&D leadership development program where I focused on creating new powder coating formulas with recycled plastics. Outside of chemistry I love baking, playing squash, taekwondo, and annoying my friends with Taylor Swift facts!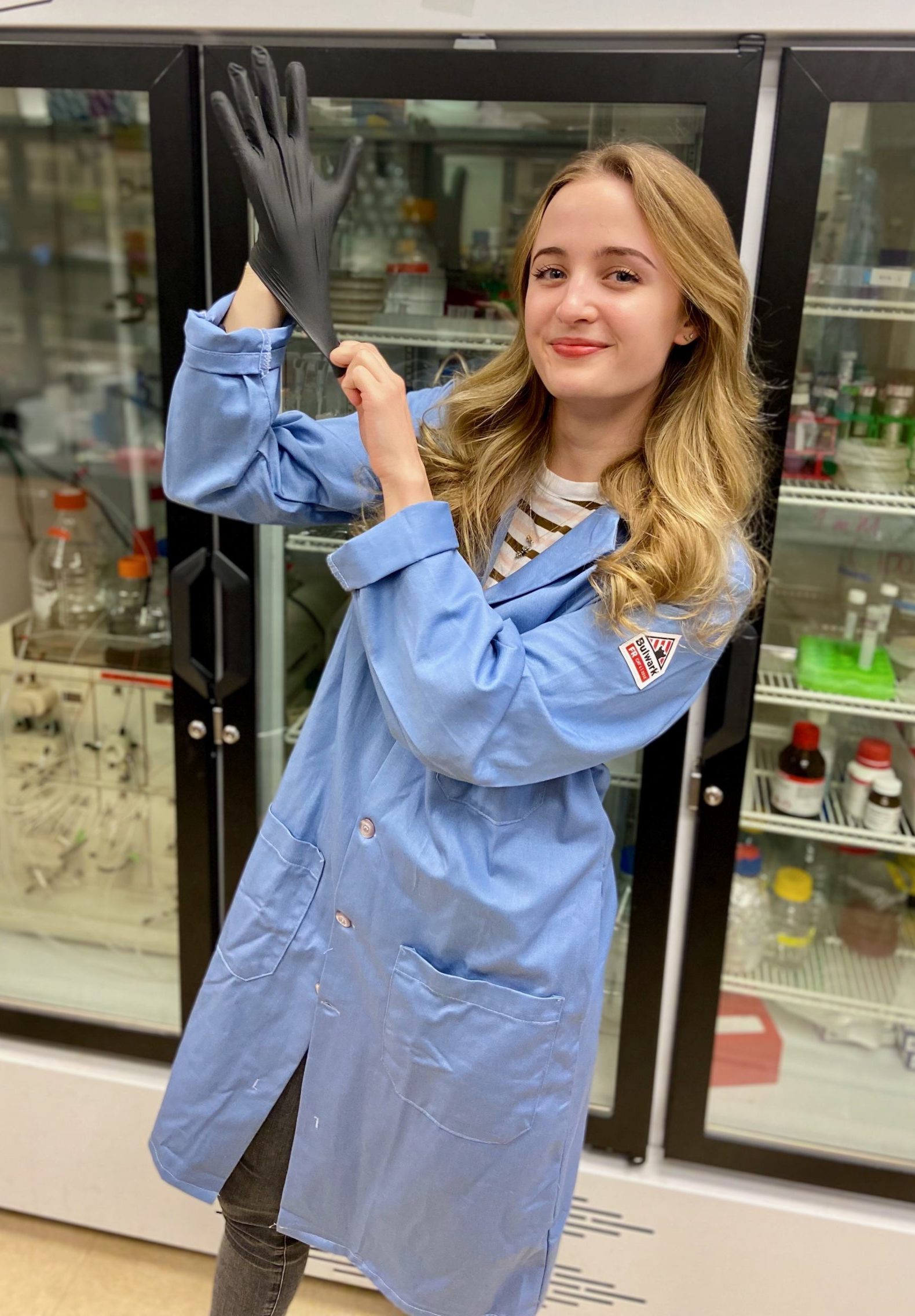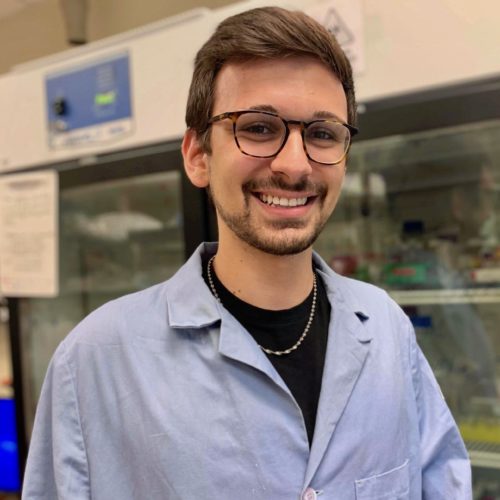 Joe Ambarian (EC '23)
Member since Summer 2021

Pronouns: he/him/his
Hi! I am a Chemistry and Theater Studies double major, originally from Wyomissing, Pennsylvania. I love studying how light interacts with matter—especially the physics that lets us visualize biomolecules up close. I am interested in pursuing graduate school for chemistry, with a particular focus on biophysics. Outside of lab, you can find me scouring Atlanta for vintage bookstores, humming Taylor Swift on public transportation, and watching Survivor with friends.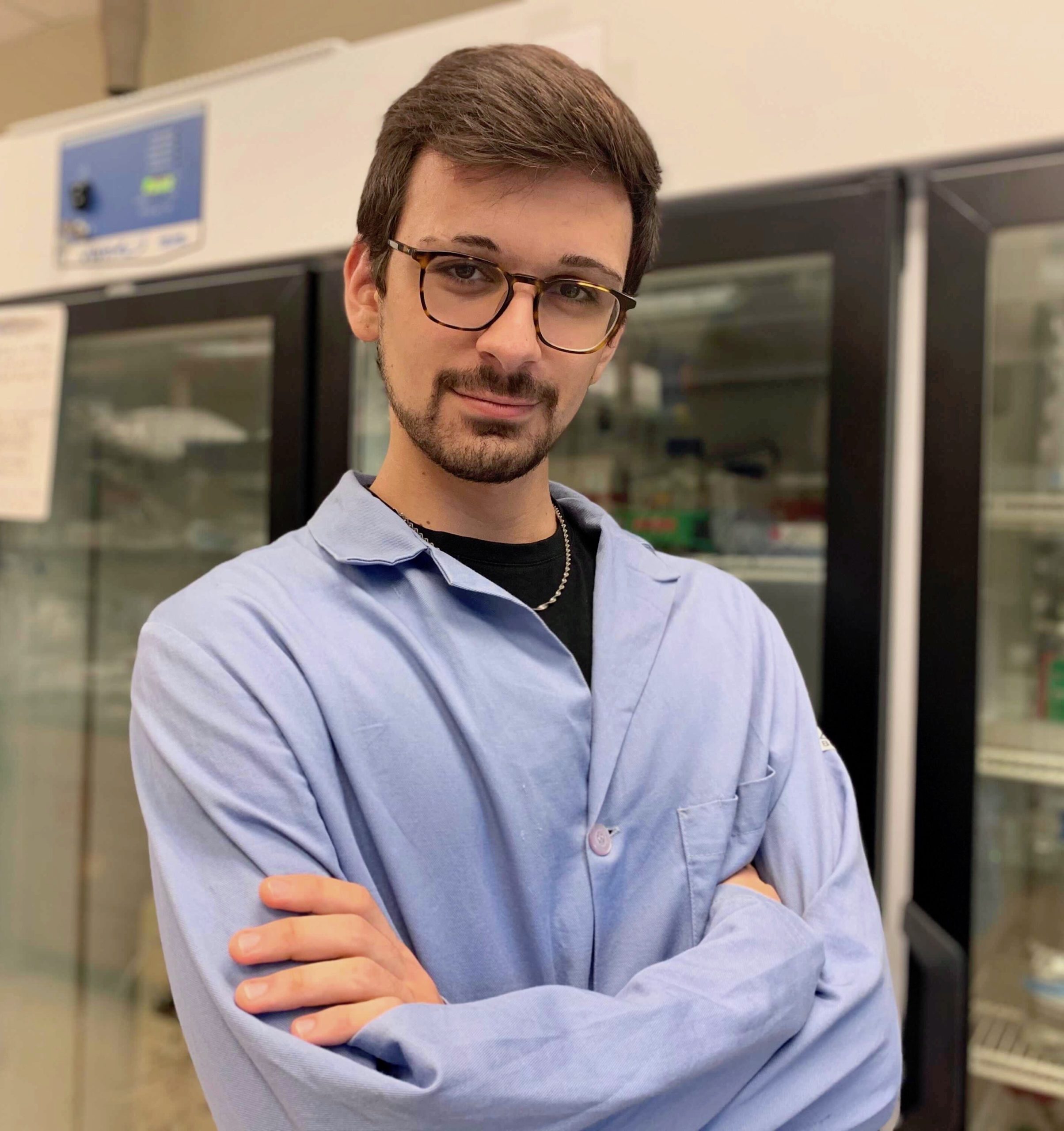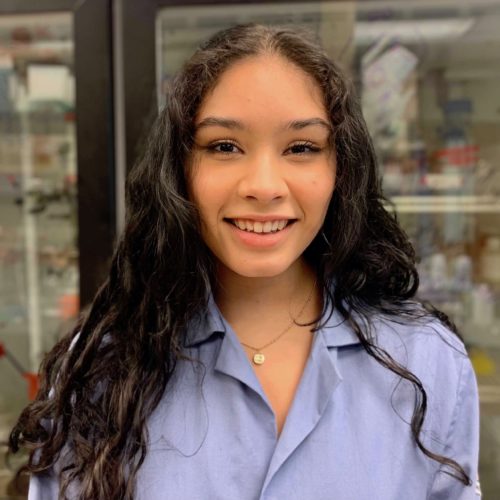 Andrea Mancia (EC '24)
Member since Summer 2021
Pronouns: she/her/hers
Hello! My name is Andrea and I am from Newnan, GA. I am an undergraduate student majoring in chemistry with a minor in dance. I am interested in learning about the chemical, biological, and physical processes that keep our body functioning, and how they are all connected to each other. In my free time I like to explore new eateries, go on a run, watch some anime, or dance!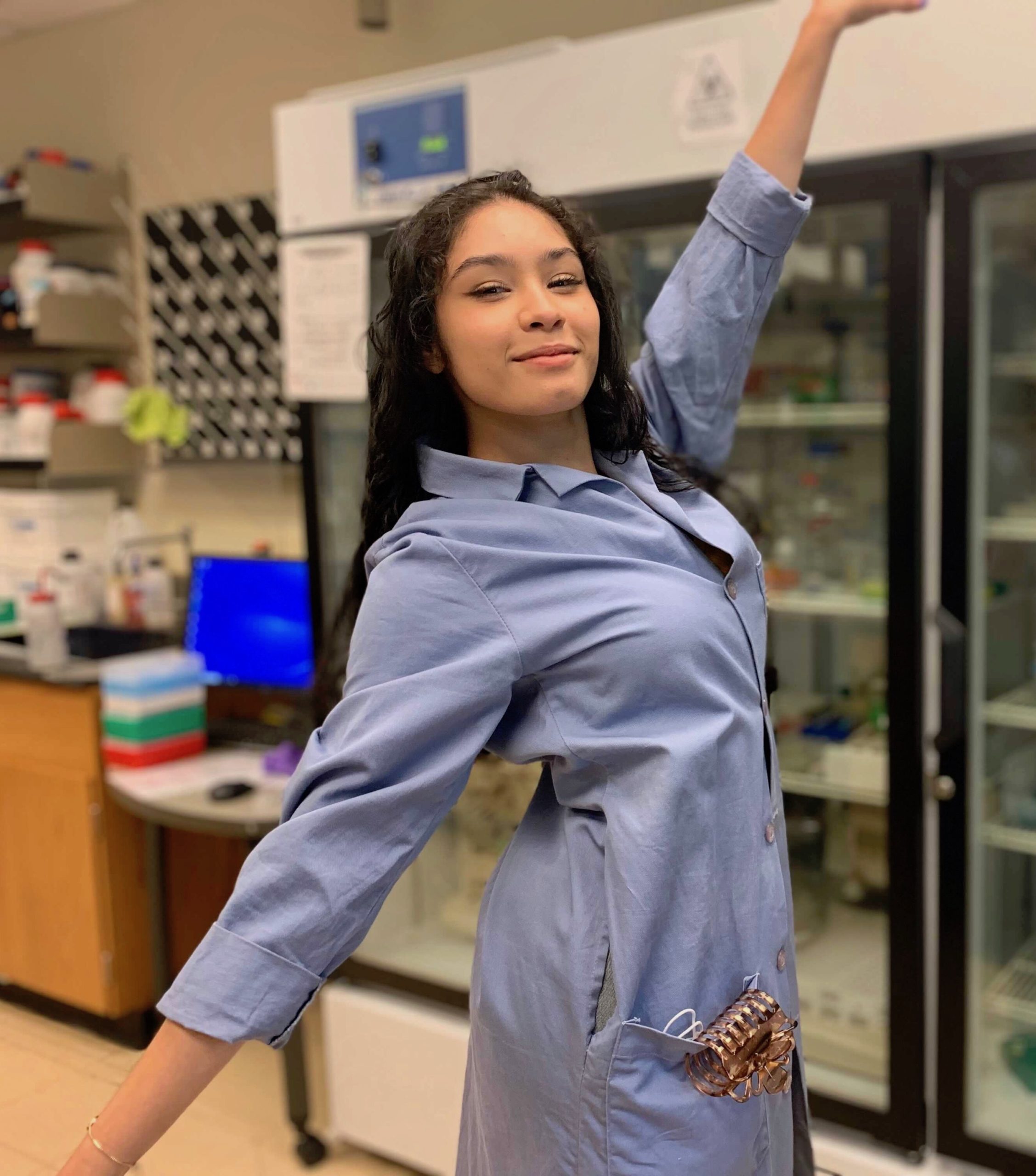 Riddhi Jhunjhunwala (EC '25)